Cohen Psychological Health Providers
Many people experience challenges in life that can be resolved most effectively with the help of a professional. Whether the challenge involves depression, anxiety, interpersonal problems, or problematic substance use, the professionals at CPHP have the training and experience to guide effective change.
When one's issues are more extreme and traditional weekly therapy has not achieved desired results, Therapeutic Placement Consultation is an alternative approach to help people access additional resources.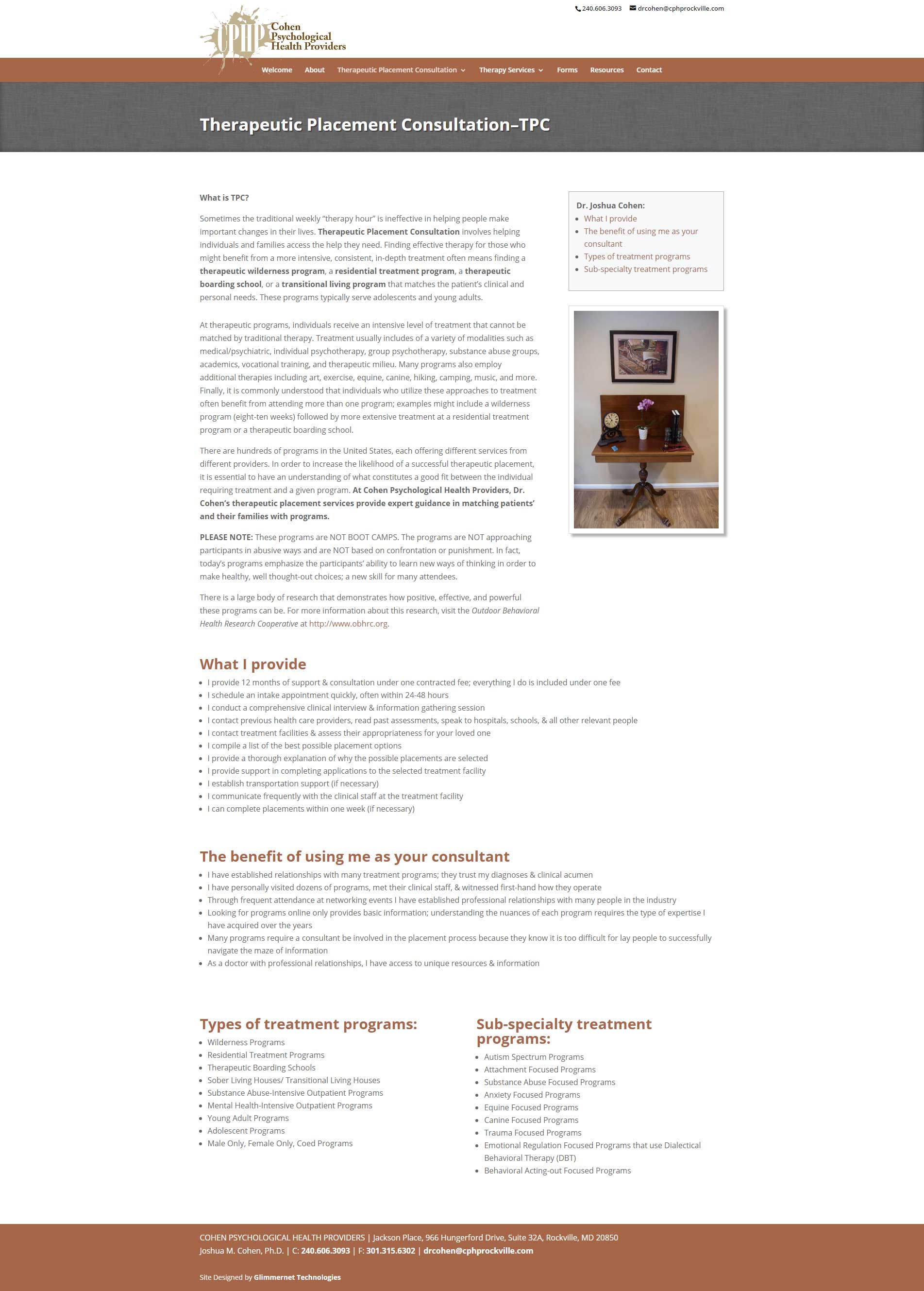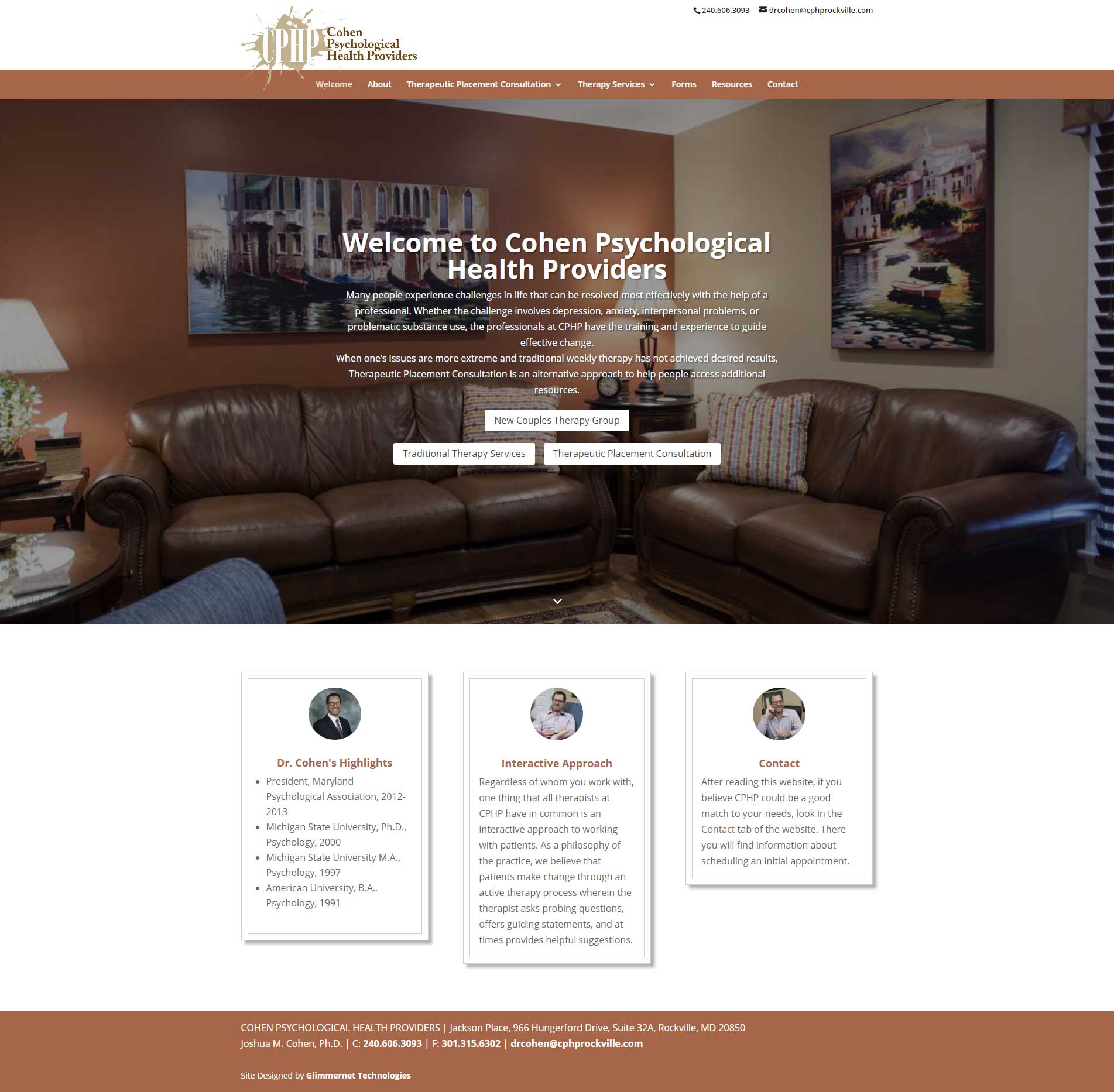 Like What You See?
Drop us a line anytime, and one of our customer service reps will respond to you as soon as possible