Granting Delegate Access to your Namecheap Domain
Granting Glimmernet delegate access to your domain is the perfect way to allow us to manage the technical aspects (such as DNS) of the domain while you maintain complete ownership of the domain.  With delegate access we don't need to know your username or password which makes for a more secure solution.
This article is specific to Namecheap domains.  Using GoDaddy?  See Granting Delegate Access to your GoDaddy Domain
How to Grant Delegate Access to Glimmernet
The Namecheap knowledgebase article outlines all the steps that need to be taken and contains screenshots to help you work through the process. The article is titled How do I share access to my domain with other users?
Step #3 indicates "Simply input the new manager's email address or Namecheap username into the New Manager field"
Our username is simply "glimmernet" (without quotes)
Email Address: Ask us for this and we'll provide it to you.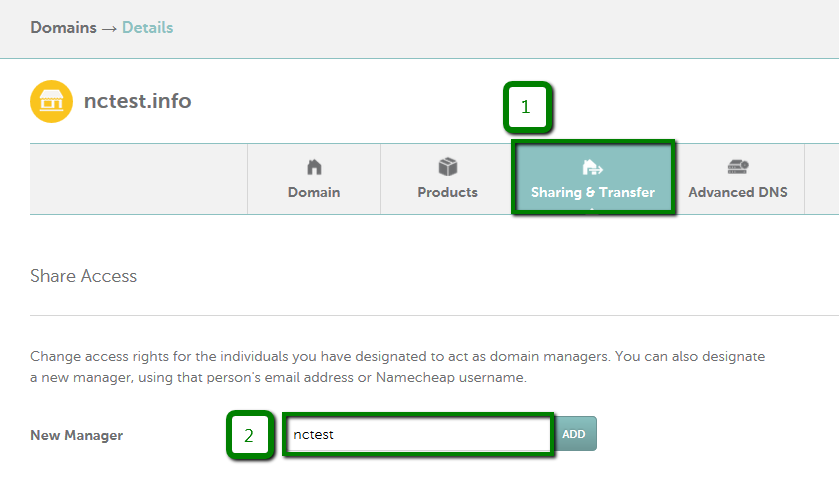 In Step #4 you will be asked for the level of access you wish to grant.
Granting access to "Services" is not necessary from a technical perspective but may allow us to help you later if you have any issues with your domain.  If you don't want to grant this now, you can always add it later.
We prefer not to have access to "Sharing & Transfer" so leave that unchecked.
Please be sure to check the boxes for "Advanced DNS" and all of the options underneath that option or we will not be able to manage the domain.
Important Note!
After you click "Confirm", an email will be sent to a Glimmernet mailbox that isn't constantly monitored throughout the day. Please email your account representative (probably the person who sent this post to you!) to let them know that you have sent the invitation so that we can accept the account sharing right away!